sarine
We played the game proposed in one of the communities to offer your dog a treat under a clear container. You put it under the same container a few times and then switch and see if they go for the same container or the one you actually put it under.
Arya had a hard time understanding the game, I actually had to show her the treat under the thing. She would just sit there politely after I put it under and said, "get it". So we spent a few times just understanding the point of the tubs. Then we did a few runs of it under one tub. Then I switched. She switched immediately. Good girl!
Mochi was SUPER confused about the game. He'd come over to me and sniff me all around (I couldn't keep any extras in my hands or he'd sit there as if to say, "um there's some there how's about I do some tricks for them?" and try to offer different tricks) and was generally confused. I was using Wellness Bites, so certainly smell wasn't the problem. But then, I have to remember that he is a dog that -needs- motivation. He was almost just walking away from me but I finally got him to understand that the treat was under the tub and that he could nose the tub. We did this a few times (each time going through the "omg what do I do?"). Finally he seemed to understand, he switched right away as well. After the game he finally understood and was sniffing and turning over both the tubs looking for more treats! I think I'll try again tomorrow and see what he remembers and how he does.
Trini was just excited to be doing tricks for something so high value. He's really motivated by praise and treats, and I was using the wb which are super, super high value. Compared to the other two, who are moderately motivated by praise and Arya who is really only motivated by treats (so a dry kibble type treat is moderately low value in her world whereas to Trini that's just fine) and Mochi not really at all. He finally understood what to do and caught on, but like Mochi wanted to search me for the treat. Arya and Mochi perhaps had the advantage here because they've worked with toys that didn't involve human interaction for getting treats. Once he got it, we did it a few times and he didn't end up switching.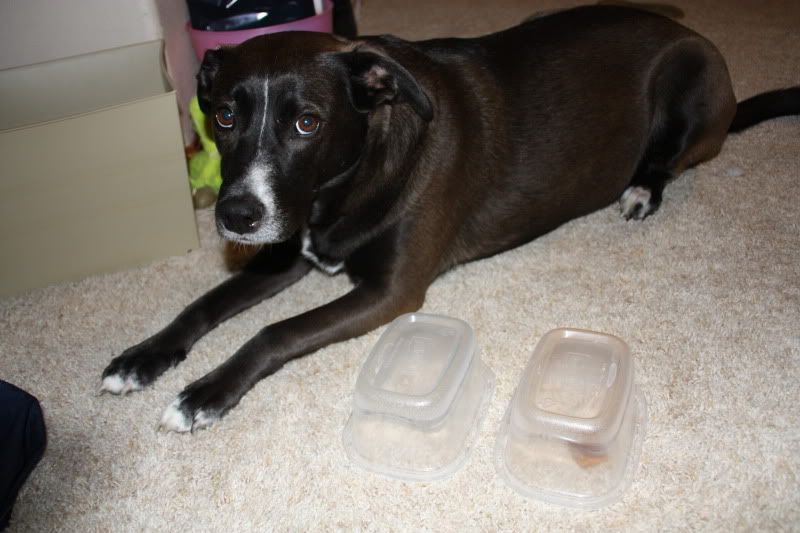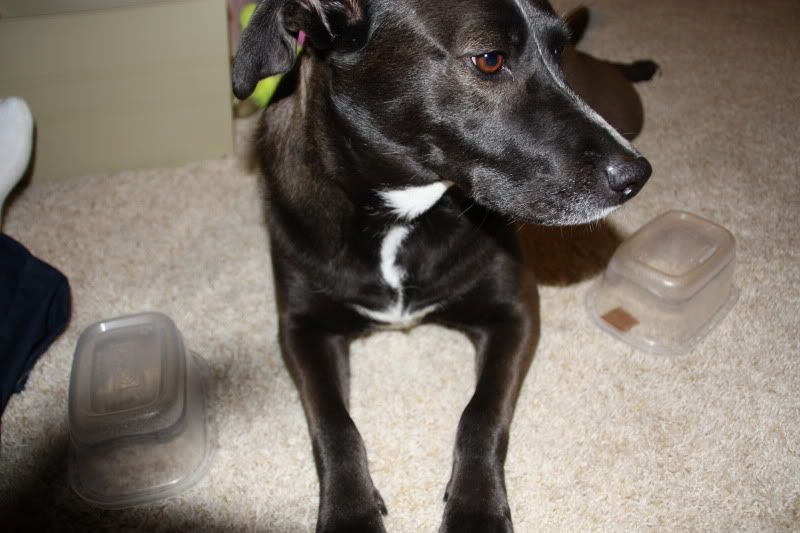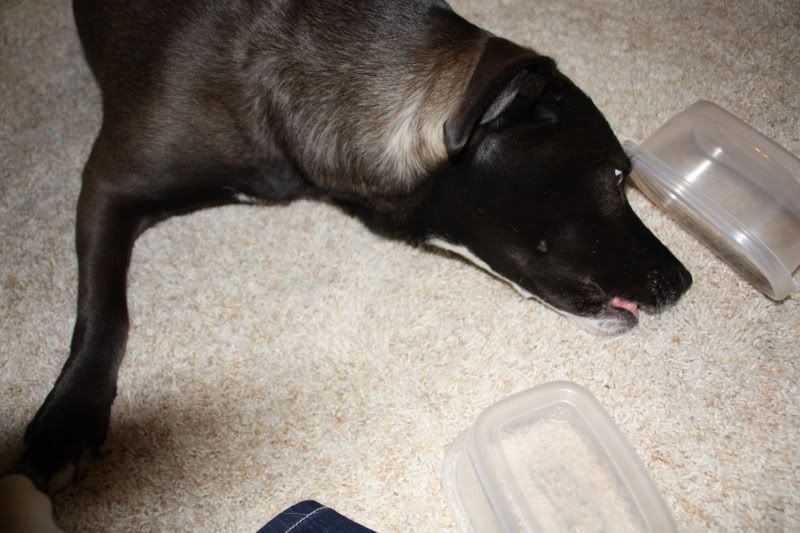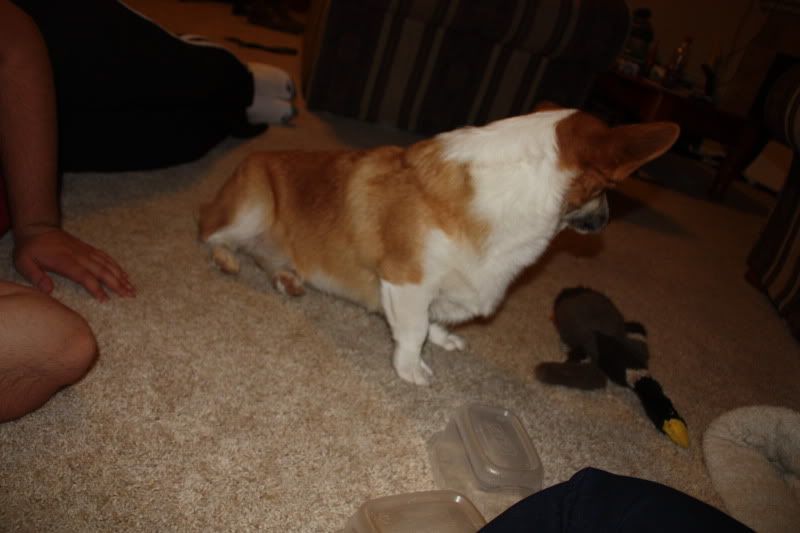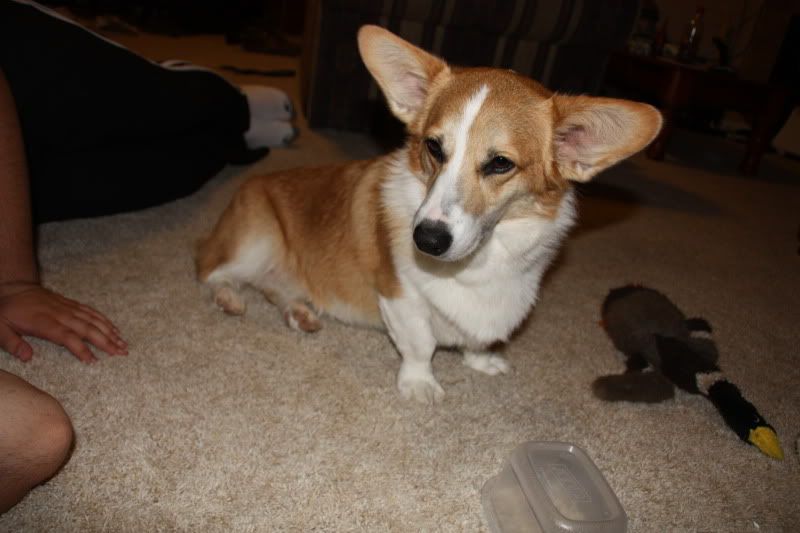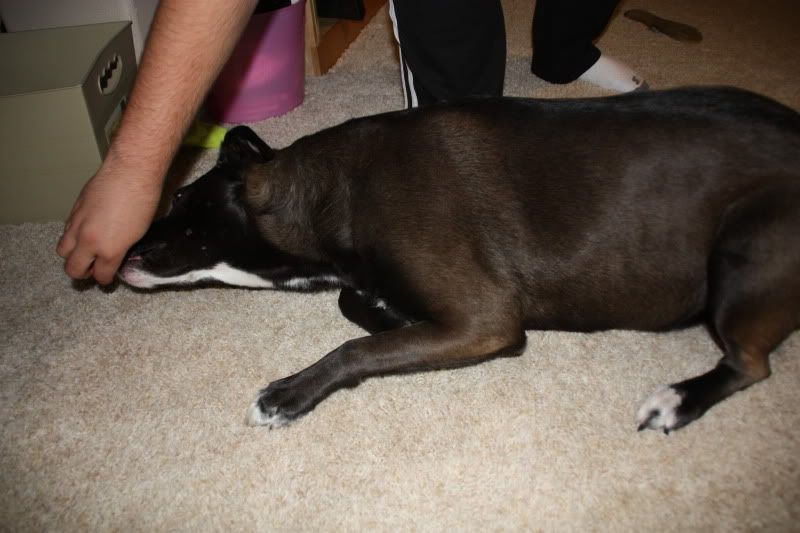 Crappy picture of crawl, I'll try to get better tomorrow.. they had WAY too many treats with all the tricks and games!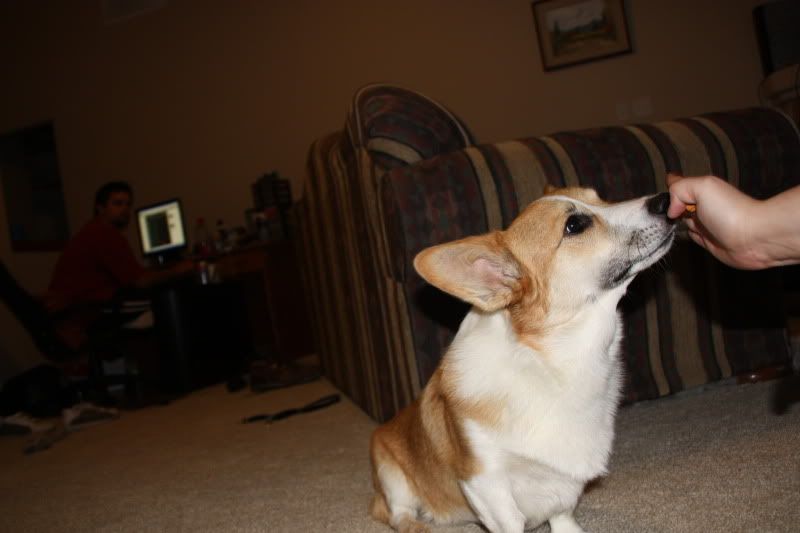 Touch
Leave It (Best I could do with him acting like the camera was going to eat him)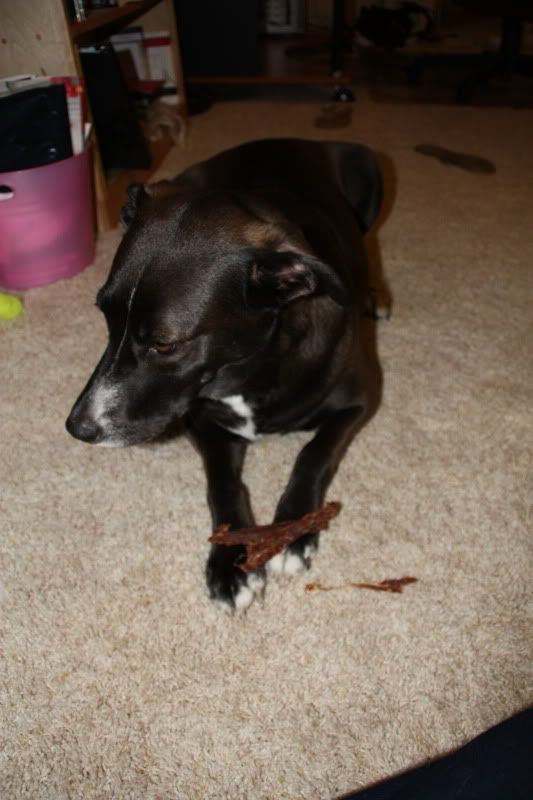 Leave It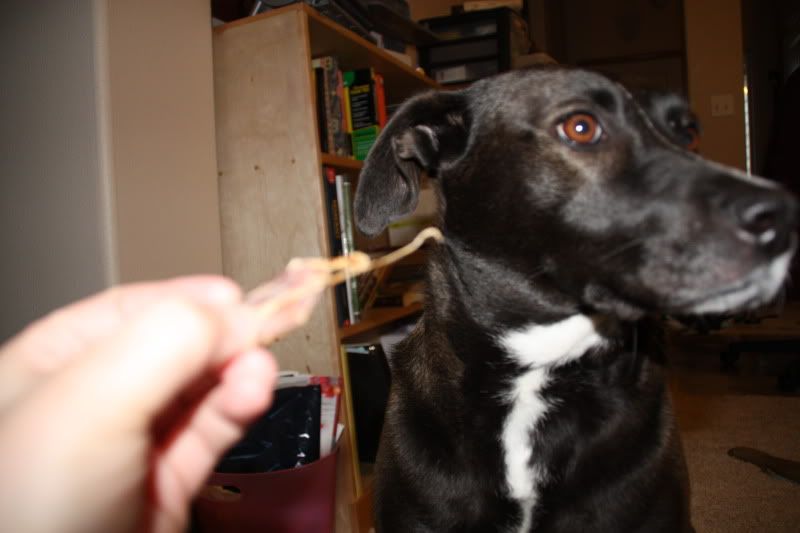 No Mom you said leave it, I'm waiting for "take"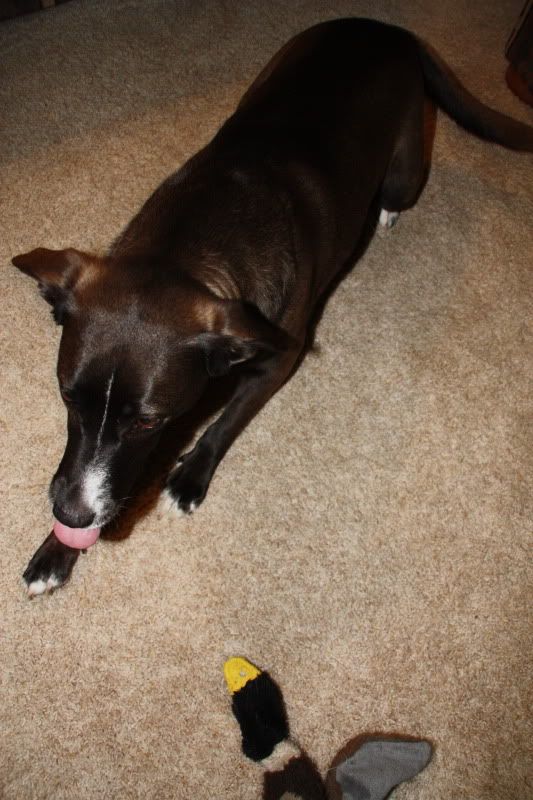 Standing up from a crawl because I backed up and she was REALLY excited about the dried duck.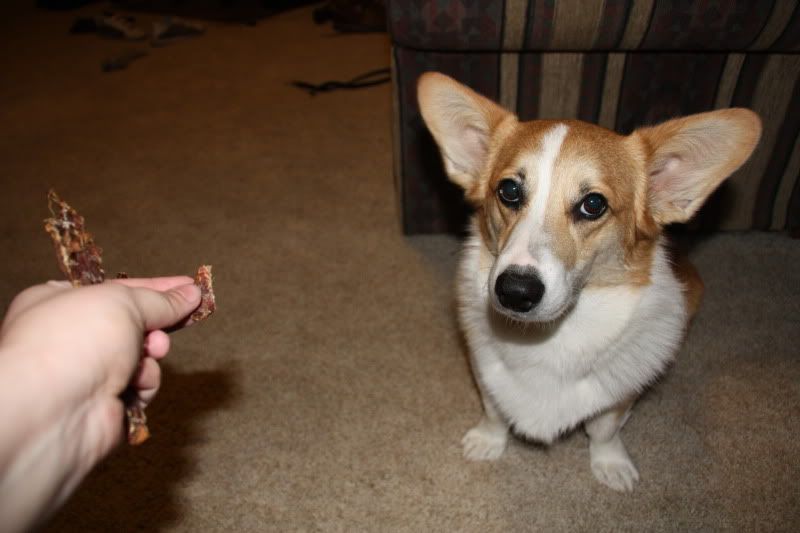 Mochi says, "Ugh I hate that thing"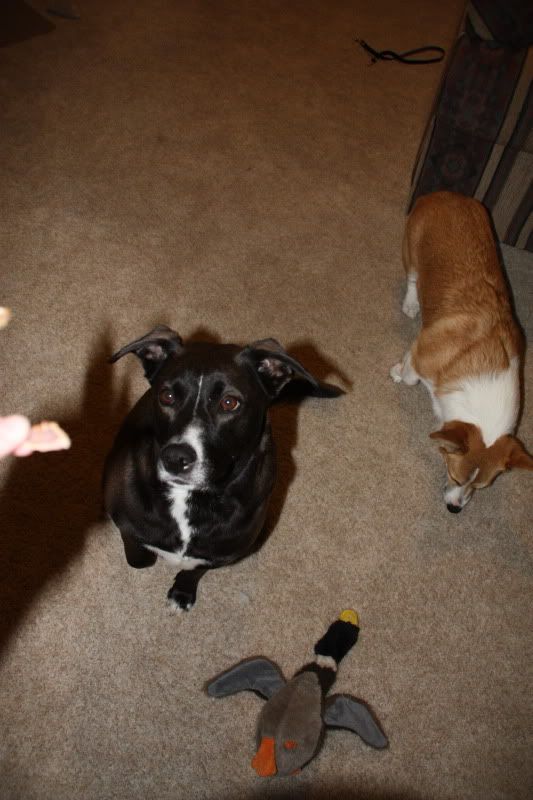 A decent sit picture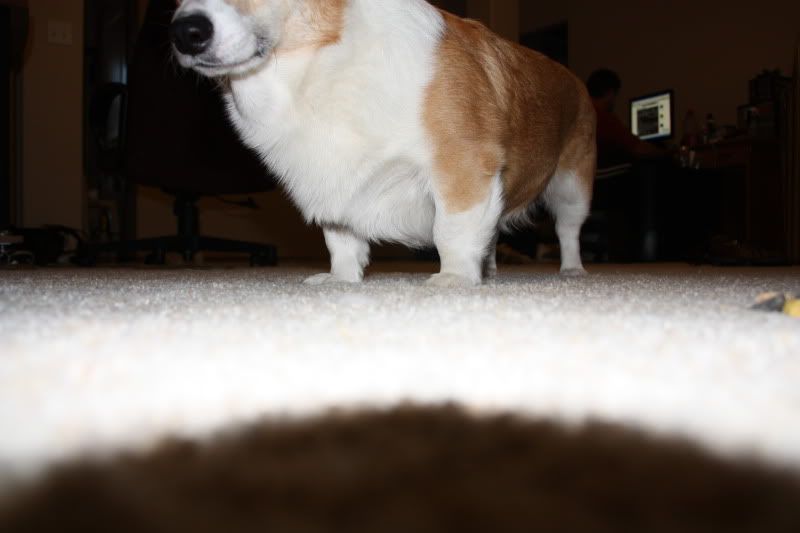 I just think this one is funny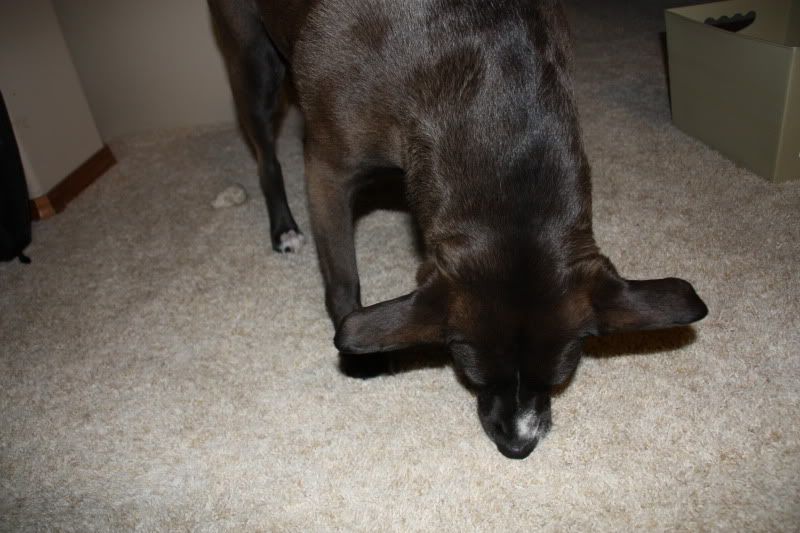 Floppy ears searching for more food since the carpet now thoroughly smells like Wellness Bites